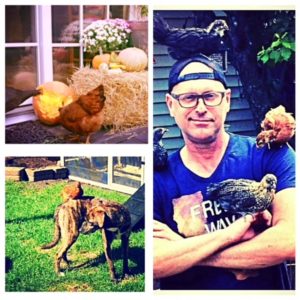 This April, Carpinteria Children's Project will be welcoming a special guest.  On Tuesday, April 17th, Brad Szczecinski will be visiting to offer a presentation about his fun hobby with raising chickens!  To learn more about his experience with raising chickens, check out this post.
Brad is a native of Chicagoland and has raised chickens for a number of years.  After learning about the practical application for raising chickens for fun and profit, Brad began his voyage in chicken-raising and quickly amassed chickens which he raises to this day.
On April 17th, Brad will be joining us for a discussion of fun and excitement!  Joining brad will be his wonderful assistant, along with several of his precious chickens.  Children will be given the opportunity to observe his presentation on raising chickens, along with asking questions towards the end of the presentation.
Tentative Schedule:
10:30AM – Children will be lead to the auditorium at 10:30AM to listen to Brad speak about his experience raising chickens, and tips for setting up your own chicken coup.
10:45AM – Brad's presentation will begin.
11:30AM – Question and Answer Session
11:45AM – Assembly will end
Day of the Event
As we experience with many of our assemblies, to avoid any parking issues on the day of the event, please plan to arrive well in advance, and park along the streets (on the south end of the building).  Upon entering the building, please check-in with the front office and obtain a visitor badge.  In order to get your visitor badge, our secretary will need a valid driver's license or ID in order to issue your visitor badge for the day.
About Brad Szczecinski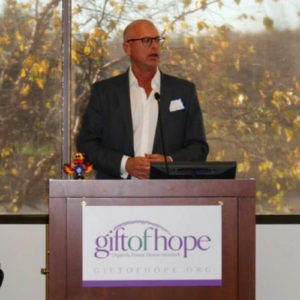 Residing in Evanston, Illinois just outside of Chicago, Brad loves to raise chickens in his suburban home along with his wife.  Brad is the CEO of Brad Szczecinski Consulting, in which he loves offering help to non-profit organizations.  His specialty is in planned giving.
Brad has a blog at bradszczecinski.com in which he talks about, both, business and personal hobbies.  Brad enjoys listen to country music, playing with his dog, and of course, raising chickens!  When he isn't enjoying his downtime, he is also an active member in organ transplant donor community, such as the Illinois Transplant Fund.
To prepare for the event, Brad Szczecinski recommends checking out some background information about raising chickens here.
---